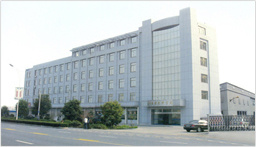 BOLIGE IS ONE INTEGRATED COMPREHENSIVE COMPANY OF INDUSTRY, TRADE AND INVESTMENT, THE COMPANY LOCATED IN XIAOSHAN DISTRICT, HANGZHOU CITY, ZHEJIANG PROVINCE, WHICH IS IN THE MIDDLE OF YANGTZE ECONOMIC AREA.
THE COMPANY DEALS IN POLYESTER YARNS AND THREAD, CAPACITY PER YEAR IS 25 THOUSAND TONS;
GOODS SELLING TO AROUND THE WORLD: BRAZIL, PERU, ARGENTINA, EGYPT, SYRIA, KOREA, INDONESIA, PAKISTAN, MOROCCO, MEXICO AND SO ON.
TO BECOME A FAMOUS GROUP, WE WILL REPLY ON IMPORT AND EXPORT TRADE, TAKE TALENT AND CLIENTS AS THE FOUNDATION, IMPLEMENT THE STRATEGY OF BRAND MANAGEMENT AND GROUP DEVELOPMENT, TAKE EFFORTS IN MANAGEMENT, HOLD HONESTY AND TRUSTWORTHINESS AS A GUIDE AND CREATE THE WELL-KNOWN BRAND.
HANGZHOU BOLIGE FIBER CO., LTD.
ADD.: JINGJIANG INDUSTRIAL AREA, XIAOSHAN, HANGZHOU,CHINA
POST CODE: 311223
TEL.: 0086-571-82997999
MOBILE: 0086-13732248872
FAX: 0086-571-82114888
Email: info@bolige-yarn.com ; yyc_1122@163.com